Contact Information
<p>Suryalaya Baru no 13 <br> Kota Bandung, Jawa Barat</p>
We're Available 24/ 7. Call Now.
Find us here
Sony Gratiskan Horizon Zero Dawn dan 9 Judul Gim Lain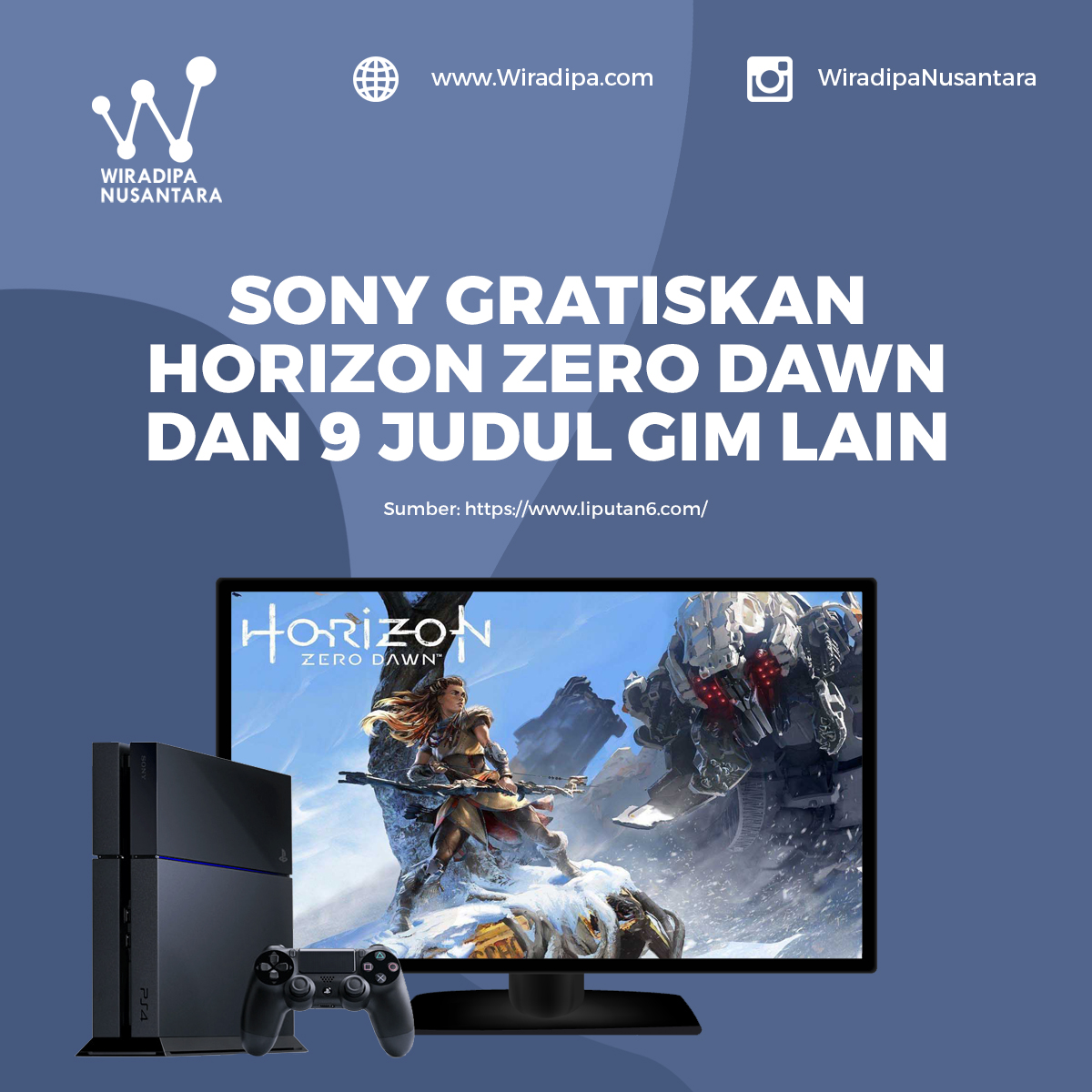 Melanjutkan program Play at Home, Sony akan membagikan judul gim gratis lainnya mulai 25 Maret 2021. Tak tanggung-tanggung, perusahaan gratiskan 9 gim dari pengembang indi terbaik di dunia, dan 1 judul gim AAA.
Apa saja judul sembilan gim gratis tersebut? Mengutip blog PlayStation, Kamis (18/3/2021), gamer dapat men-download gim Abzu, Enter the Gungeon, Rez Infinite, Subnautica, dan The Witness.
Sebagai tambahan, Sony juga memberikan empat judul gim PSVR titles secara gratis juga, seperti Astro Bot Rescue Mission, Moss, Thumper, dan Paper Beast.
Horizon Zero Dawn Complete Edition
Selain ke-9 judul gim tersebut, Sony juga akan membagikan gim gratis PS4 terbaik mereka yang berjudul Horizon Zero Dawn.
Horizon Zero Dawn Complete Edition ini rencananya akan diberikan secara gratis oleh Sony mulai dari 19 April 2021 hingga 15 Mei 2021.
Tampaknya ini merupakan momen yang tepat bagi gamer yang ingin mencoba gim Horizon Zero Dawn sebelum sekuelnya, yaitu Forbidden West, meluncur di PS4 dan PS5 sekitar tahun ini.
Informasi Tambahan
Lebih lanjut, Sony mengatakan ada beberapa judul gim yang tidak tersedia bagi gamer PlayStation di Indonesia seperti Enter the Gungeon.
Belum diketahui secara pasti apakah perusahaan akan menggantikan Enter the Gungeon itu dengan gim lainnya, atau menghapus dari daftar.
Sumber: https://www.liputan6.com/
Comments: