Contact Information
<p>Suryalaya Baru no 13 <br> Kota Bandung, Jawa Barat</p>
We're Available 24/ 7. Call Now.
Find us here
Google Photos Hadirkan Tool untuk Temukan dan Hapus Foto Buram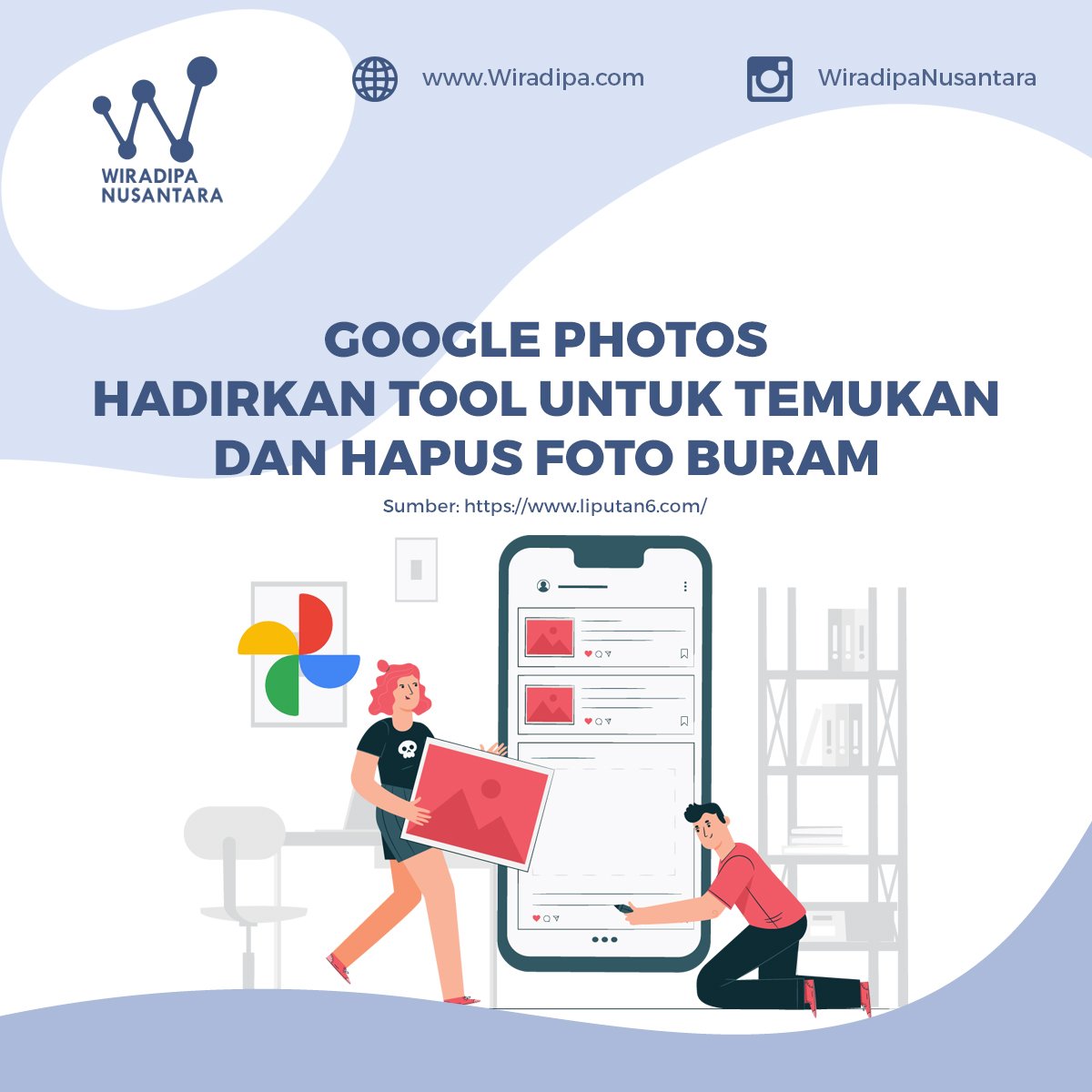 Mengutip The Verge, Selasa (25/5/2021), tool ini hadir untuk membantu pengguna membebaskan ruang penyimpanan yang tersedia.
Google mengumumkan, pengguna kini bisa mengetahui berapa banyak file besar yang disimpan untuk mengantisipasi jika ruang penyimpanan gratisnya telah penuh.
"Google tidak akan lagi menganggap bahwa foto dan video yang telah dikompres dan 'berkualitas rendah' sebagai 'foto berkualitas tinggi/ high quality', " kata Google.
Alih-alih menganggap file berkualitas rendah sebagai 'high quality', Google akan menggunakan nama 'Storage saver' untuk mengidentifikasi foto berkualitas normal.
Para pengguna pun bisa memilih untuk mengunggah foto/ video dengan kualitas 'Storage saver' atau 'Original quality'. Keduanya pun akan dihitung dalam penyimpanan gratis sebesar 15GB. Sementara, foto/ video berkualitas original akan menggunakan lebih banyak ruang penyimpanan.
Jika kini kasusnya pengguna telah memakai ruang penyimpanan sebesar 10GB untuk Gmail dan 2GB untuk menyimpan dokumen di Google Drive, pengguna hanya tinggal memiliki ruang kosong sebesar 3GB untuk foto. Apa yang harus dilakukan?
The Verge memperingatkan, semua foto "berkualitas tinggi" yang ada sebelum 1 Juni 2021 tidak akan disertakan dalam perhitungan.
Untuk itulah Google menghadirkan tool yang membantu pengguna mengidentifikasi dan foto buram dan video berkualitas tinggi. Dengan begitu mereka akan punya lebih banyak ruang untuk menyimpan foto lainnya di Google Photos.
Sumber: https://www.liputan6.com/
Comments: