Contact Information
<p>Suryalaya Baru no 13 <br> Kota Bandung, Jawa Barat</p>
We're Available 24/ 7. Call Now.
Find us here
Gim Among Us Kedatangan Peta The Airship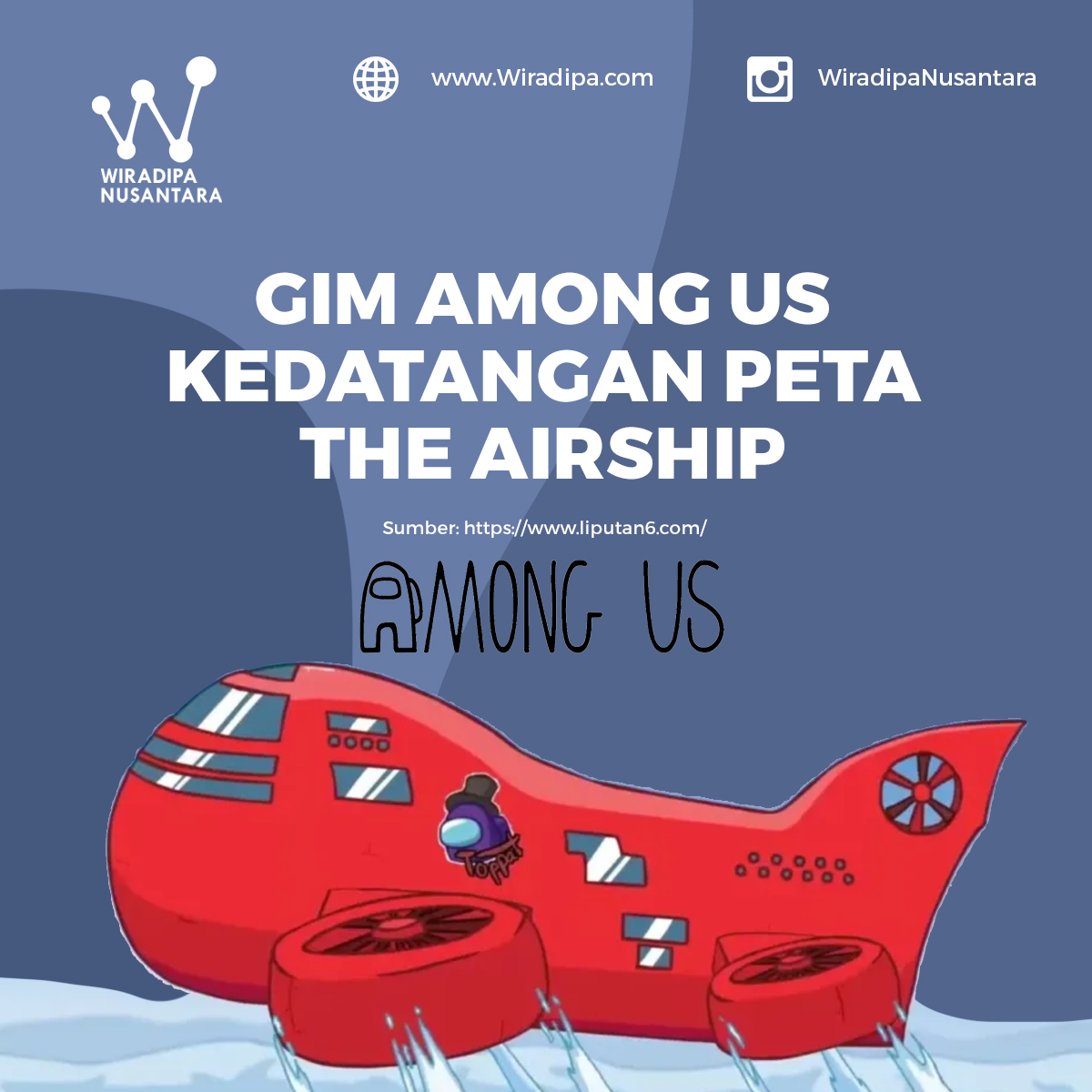 Mengutip Gamerant, Sabtu (20/3/2021), peta The Airship akan resmi meluncur ke dalam gim Among Us pada 31 Maret 2021.
Selain peta The Airship, pengembang juga menjabarkan sejumlah fitur kedalam gim. Salah satunya mencakup sistem akun untuk tujuan moderasi.

InnerSloth juga menjelaskan, kini pemain bisa memilih ruangan mana yang mereka inginkan saat mulai bermain.
The Airship juga akan memperkenalkan sejumlah tugas (task) baru, dan yang paling terpenting adalah deretan topi yang bisa dipakai di dalam gim Among Us.

Among Us Jadi Gim Mobile Paling Banyak Diunduh
Apptopia menyebut, di Amerika Serikat, gim Among Us diunduh sebanyak 41 juta kali. Sementara di seluruh dunia gim Among Us diunduh lebih dari 264 juta kali.
Jumlah unduhan Among Us pun melampaui unduhan gim populer PUBG Mobile dan Roblox. Keduanya masih masuk dalam daftar 10 besar gim paling banyak diunduh tahun 2020.
Among Us sendiri dirilis pada 2018. Namun popularitasnya baru dimulai di tahun 2020, saat terjadinya pandemi.

Makin Populer Berkat Pandemi
Dalam gim multiplayer ini, para pemain seolah berada di pesawat ruang angkasa dan bekerja sama untuk menyelesaikan misi serta menangkap impostor sebelum mereka kalah.
Gim ini menjadi gim yang digrandrungi di Twitch, apalagi selama masa karantina akibat pandemi Covid-19.
Sebelumnya di bulan November 2020, hampir setengah miliar orang memainkan gim Among Us.

Sumber: https://www.liputan6.com/
Comments: