Contact Information
<p>Suryalaya Baru no 13 <br> Kota Bandung, Jawa Barat</p>
We're Available 24/ 7. Call Now.
Find us here
Chrome Beri Dukungan Live Caption untuk Audio dan Video di Smartphone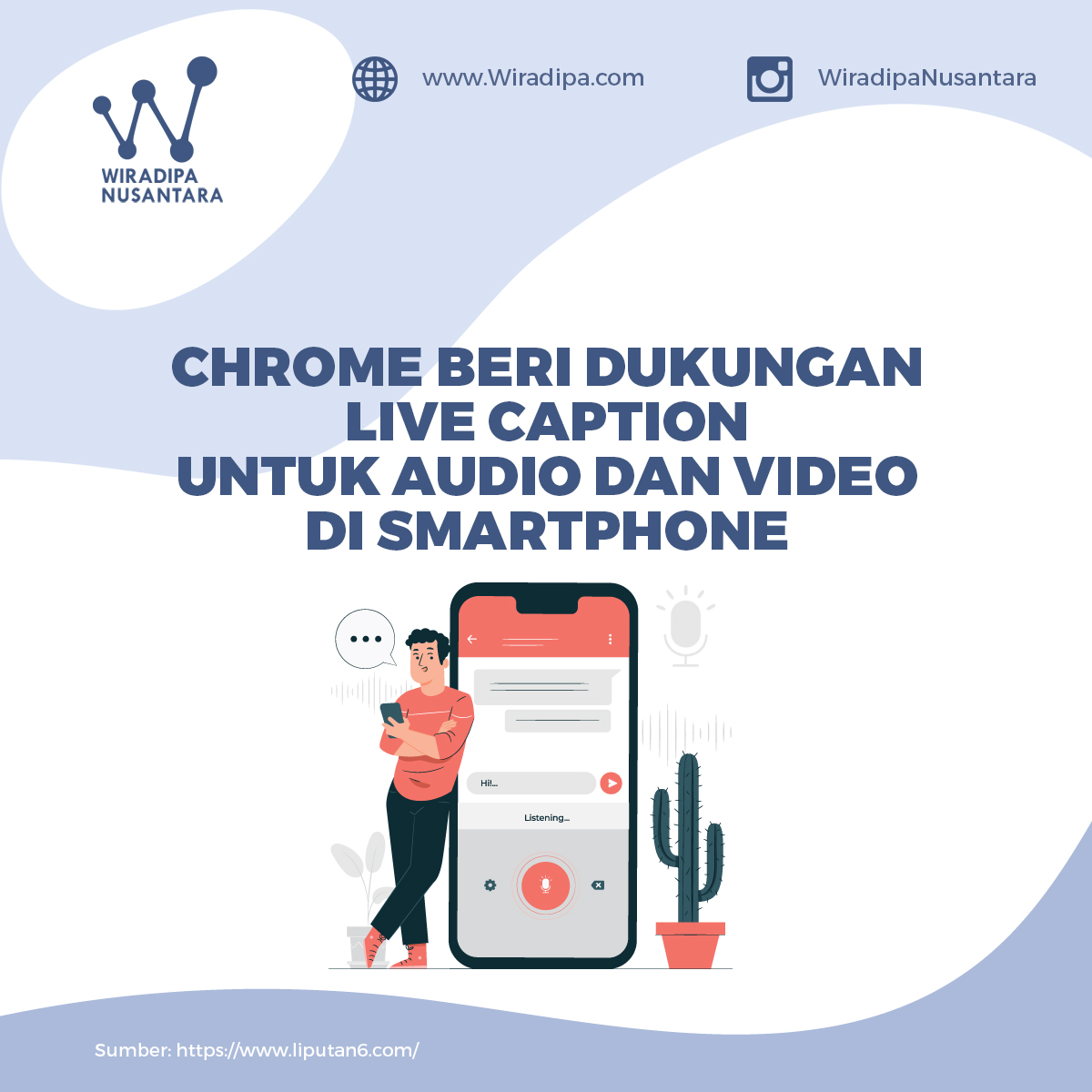 Dikutip dari The Verge, Kamis (18/3/2021), saat diaktifkan, Live Caption muncul secara otomatis dalam kotak kecil yang dapat dipindahkan di bagian bawah browser saat pengguna menonton atau mendengarkan konten yang memuat orang-orang berbicara.
Fitur ini pertama kali diperkenalkan pada perangkat dengan dukungan Android Q beta. Tampaknya, fitur baru ini memperluas jangkauan aksesibilitas Google.
Kata-kata muncul setelah sedikit penundaan, dan untuk ucapan yang cepat atau terbata-bata, mungkin akan ada beberapa kesalahan penerjemahan.
Pertama Muncul pada 2019
Seperti diketahui, fitur tersebut pertama kali muncul di ponsel Pixel pada 2019. Teks bahkan akan muncul dengan audio yang dibisukan atau volume Anda diturunkan, menjadikannya cara untuk "membaca" video atau podcast tanpa mengganggu orang lain.
Live Caption Chrome berfungsi pada video YouTube, streaming Twitch, pemutar podcast, dan bahkan layanan streaming musik seperti SoundCloud dalam pengujian awal yang dijalankan oleh tim The Verge.
Namun, tampaknya teks otomatis di Chrome hanya berfungsi dalam bahasa Inggris, yang juga berlaku di perangkat seluler.
Cara Aktifkan Fitur Ini
Fitur aksesibilitas ini dapat diaktifkan di versi terbaru Chrome dengan membuka Setelan, lalu bagian "Lanjutan", lalu "Aksesibilitas". Jika belum ada pilihan tersebut, pengguna perlu secara manual untuk update browser Chrome.
Setelah diaktifkan, Chrome akan dengan cepat mengunduh beberapa file pengenalan ucapan, lalu teks akan muncul saat browser memutar audio saat orang-orang sedang berbicara.
Sumber: https://www.liputan6.com/
Comments: