Contact Information
<p>Suryalaya Baru no 13 <br> Kota Bandung, Jawa Barat</p>
We're Available 24/ 7. Call Now.
Find us here
Spotify Hadirkan Hub Khusus Netflix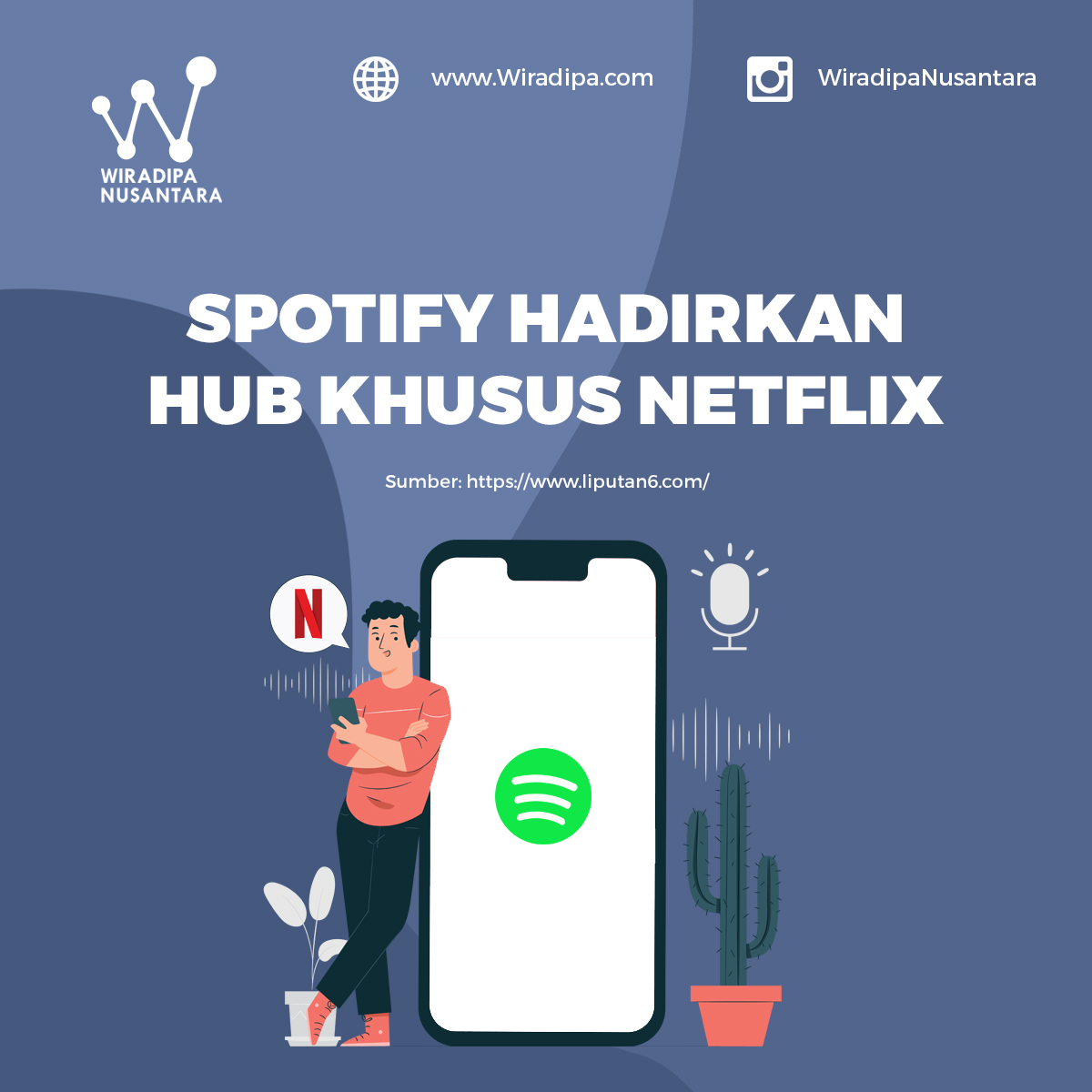 Spotify baru saja mengumumkan kolaborasi dengan Netflix. Melalui kerja sama ini, kini ada hub khusus Netflix yang dapat diakses di Spotify, baik di aplikasi mobile termasuk situs web.
Seperti dikutip dari GSM Arena, Kamis (25/11/2021), hub khusus ini berisi konten yang seluruhnya berhubungan dengan Netflix. Beberapa di antaranya ekslusif tersedia di Spotify.
Beberapa konten yang tersedia di hub ini merupakan soundtrack dari serial atau film Netflix, termasuk serial asal Korea Selatan Squid Game dan film besutan Lin-Manuel Miranda Tick, Tick...Boom!.
Selain itu, hub ini juga menyediakan sejumlah lagu yang hadir di serial populer Netflix, seperti Money Heist dan Bridgerton.
Hub ini juga berisi podcast yang berhubungan dengan konten Netflix, seperti Netflix Is A Daily Joke dan The Crown: The Official Podcast.
Selain Netflix, Spotify pernah melakukan kolaborasi serupa beberapa tahun lalu berrsama Disney. Sama seperti sekarang, hub itu berisi soundtrack, playlist, hingga podcast yang berhubungan dengan konten Disney.
Hub khusus ini dapat diakses untuk pelanggan berbayar maupun gratis Spotify di Amerika Serikat, Kanada, Australia, Selandia Baru, Britania Raya, Irlandia, termasuk India.
Sumber: https://www.liputan6.com/
Comments: